Abington Education Foundation
Eric Sussman, President of Sussman Automotive presents a donation to the Chairs of the Abington Education Foundation, Leigh Altadonna and Phyllis Jablonowski, and Charles O'Neill, the Foundation treasurer.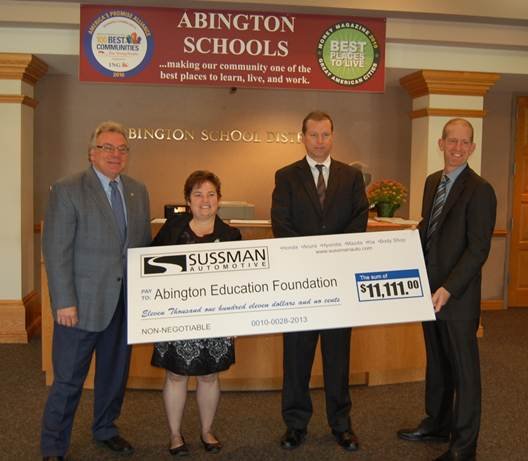 Scouts Make an Appearance!
Car enthusiasts were out in force recently at Sussman Honda. The family owned dealership on Easton Rd in Roslyn opened their doors on a Sunday for a day of car racing excitement. Hundreds of Cub Scouts, Boy Scouts, family and friends packed the showroom for races during the 60th anniversary of the Pinewood Derby. These were the district races. All entrants were top finishers in preliminary races.
In addition to a fun day of racing their hand crafted vehicles, the Scouts and guests were also treated to seeing and hearing a real, full size dragster. Ken Rizzo, a Sussman Honda employee, brought his 1999 Super Comp Dragster to work for the day. When he rolled into the service drive space the audience was in awe. His racer is capable of hitting 180mph in just 8 seconds.
Congratulations to all the participants. All winners on this day.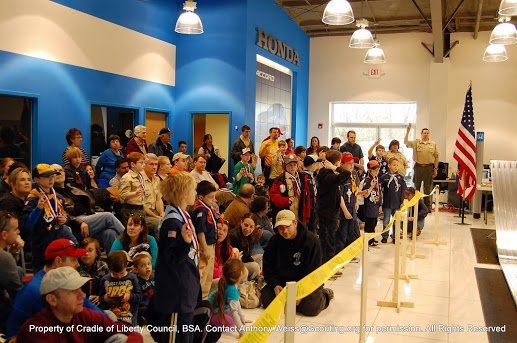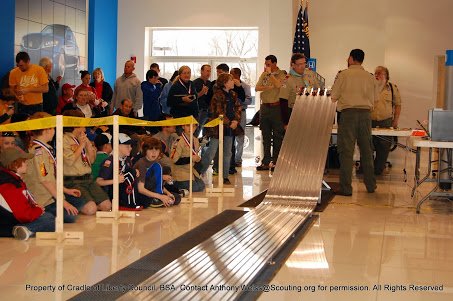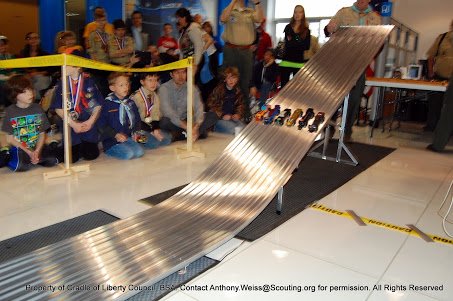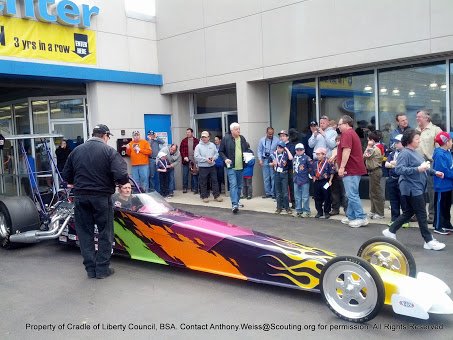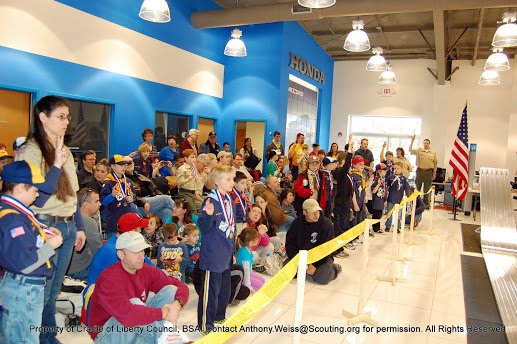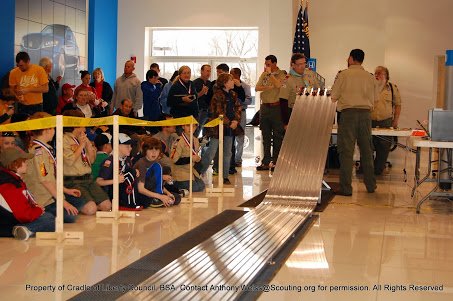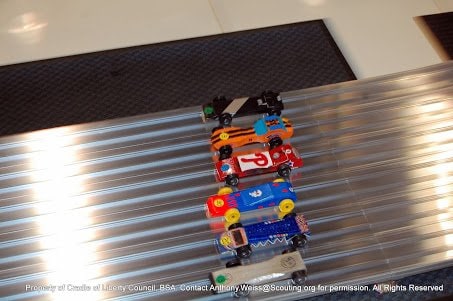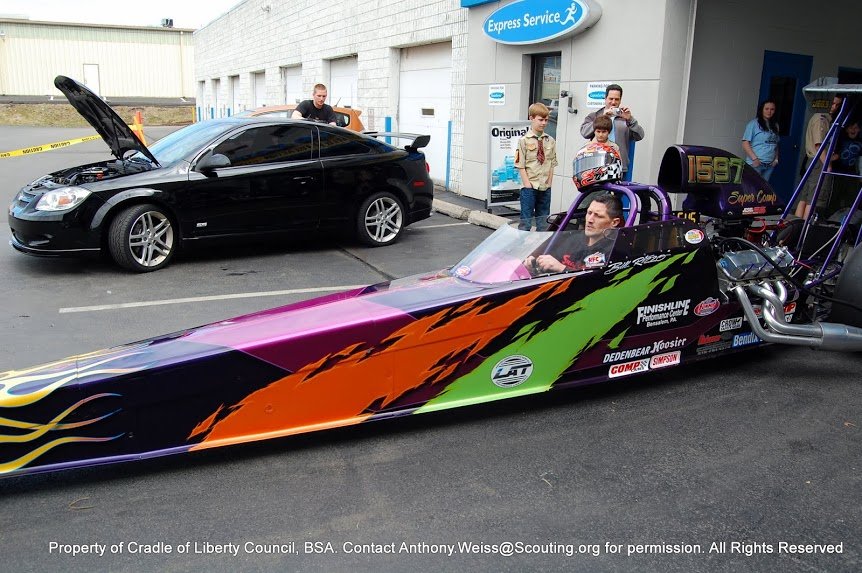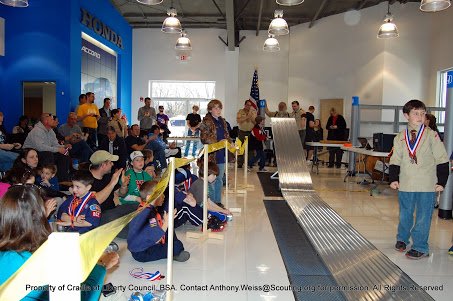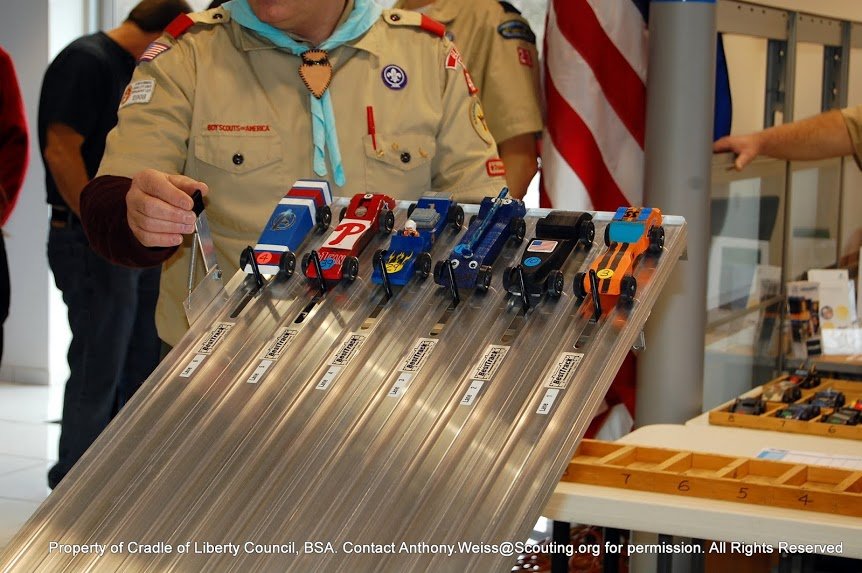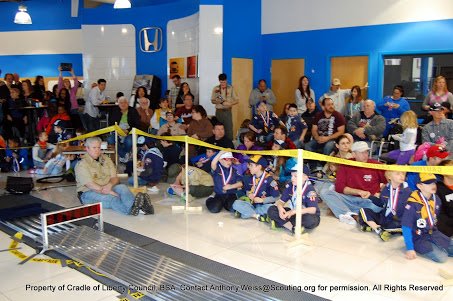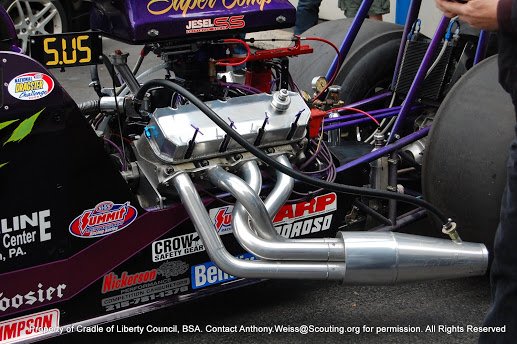 The 11th Annual Sussman Automotive BIKES FOR TYKES Finishes With a Flourish
Going into the last week of the drive it looked like we would be short of our goal, but last minute donations help to put us over the top. We have enough bikes to fill all the requests we've received this year. A special thanks to the Keswick Cycle Shop and staff for jumping in and helping us again this year.
Over 2,500 bikes have been collected since the beginning of the program and we've been able to make hundreds of children a little happier. Thanks to everyone who has participated in the program over the years.
Below are photos and a video of Sussman employees who volunteered their time to get the bikes ready. We hope the children have enjoyed these bikes as much as we enjoyed preparing them.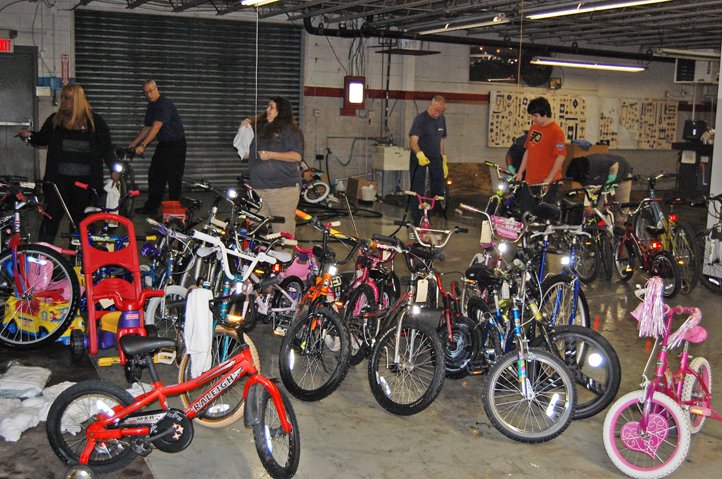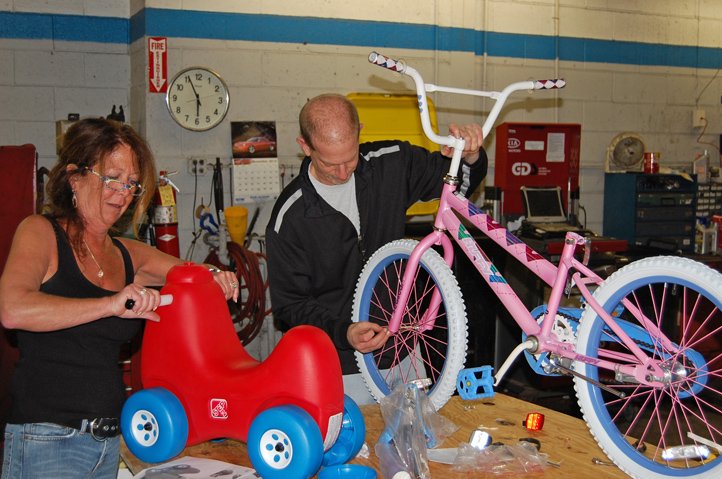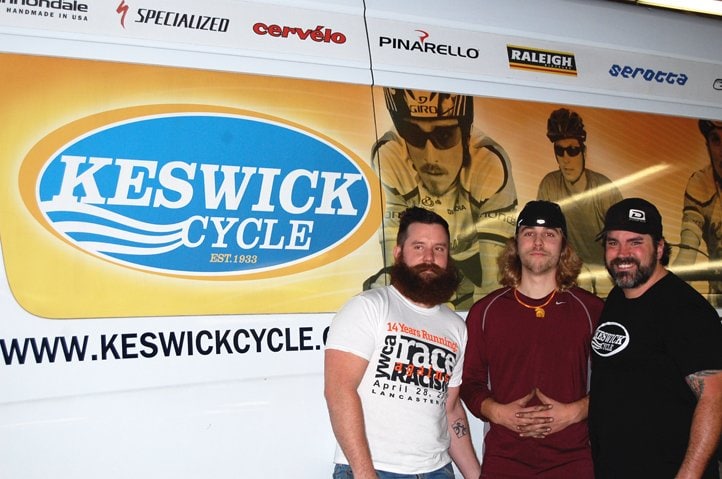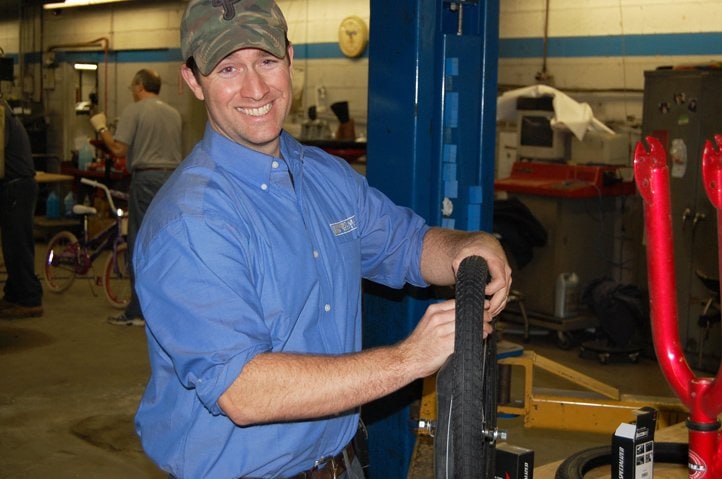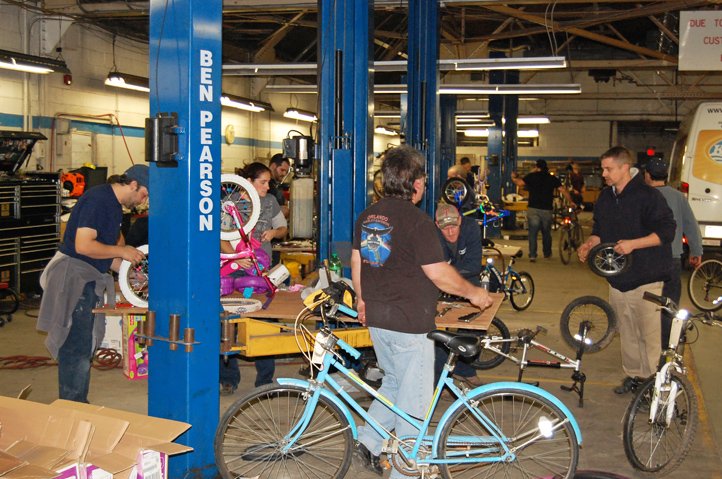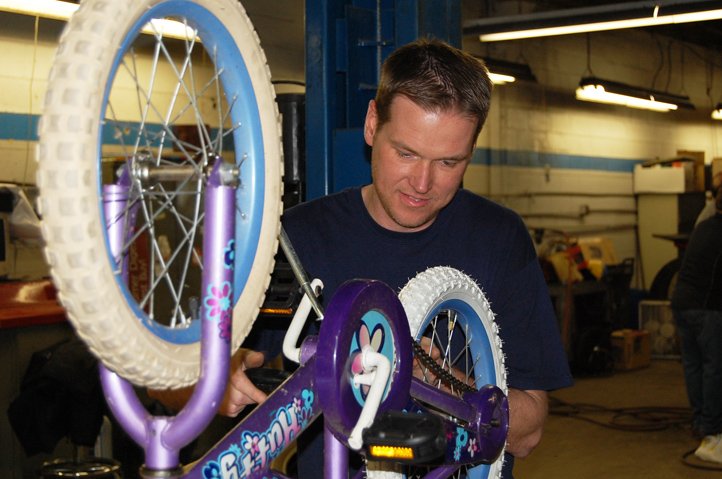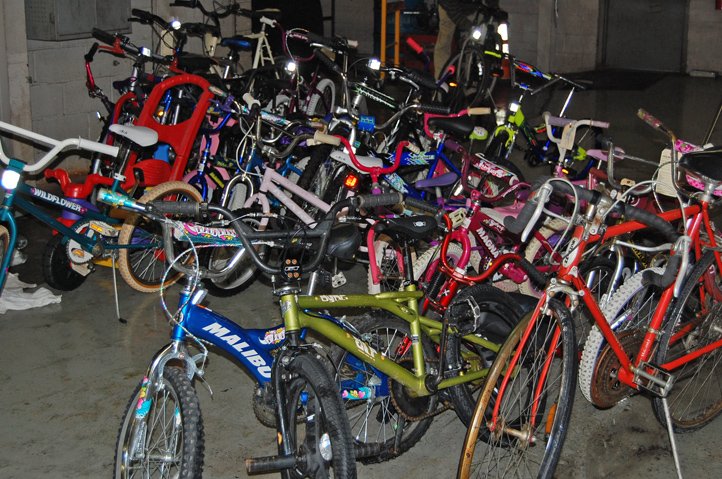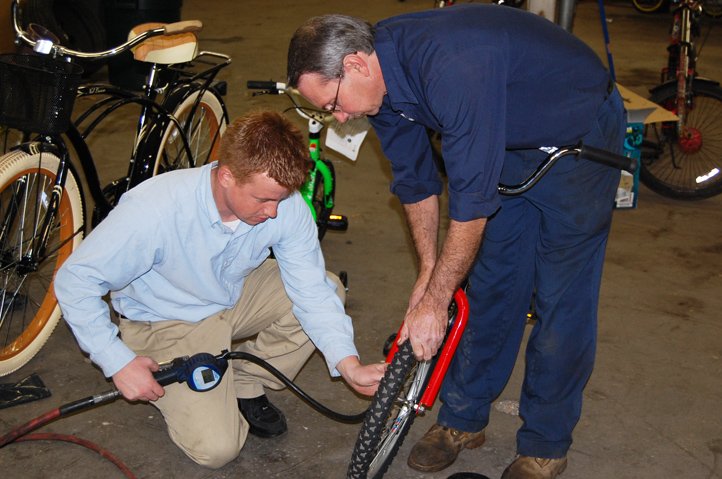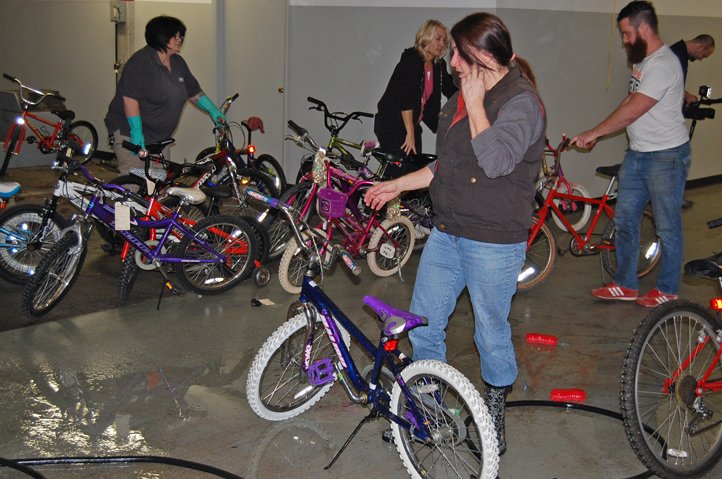 The bikes we collect go to kids who otherwise would have been denied the simple joy of owning a bike.
---
The Sussman Automotive Group is proud to be a
supporter of the Abington Township Police Athletic League.
PAL is organized to prevent juvenile crime and violence by providing programs encompassing education, training and resources to the children of our community. PAL's existence is a statement to these young people that the community cares about them. While Abington PAL is sponsored through the Abington Township Police Department, PAL receives no direct funding from them. That's where The Sussman Automotive Group and you, our valued customer, can help.
We have recently committed to provide continuous support for The Abington Township PAL. Please give $0.50 to P.A.L. while you're in for service. Your donation will be added to the Sussman Automotive monthly contribution to ensure continuous support to the kids of P.A.L..
These donations will be used to continue safe, positive, fun and rewarding programs, which offer a supportive environment that builds happy, well-adjusted youth and safer communities.
If you would like to contribute more than $50 or would like information on volunteering, contact:
Police Athletic League
Abington Township Police Department
1166 Old York Road, Abington, PA 19001
Or, call the Community Service Program Manager at 267-536-1073.
---
Other Community interests that Sussman is proud to support:
Montgomery County Fraternal Order of Police
Theater Activities Fund
AMHF - Women's Board
JCA
Mt. Laurel Softball
Abington Fire Company
E.H.T.P.A.L.
Roslyn Fire Co.
#1 Big Brothers/Sisters of Montgomery County
Young Life Montgomery County
P.C.A.M.C.
American Heart Association
The Friends of Jean Webster
Miss Pleasantville Pageant
Abington PAL - Community Policing
FBO Aidan Sandor
Abington Community Taskforce
Bishop McDevitt High School
The Horsham Rotary Club
Stony Creek Anglers
Habitat for Humanity
Wm. Rohrer Center For Health Fitness
Abington Police Golf
UDHS Football Boosters Club
MSBA
Family Service Association
Matthew & Michael Golf Outing
Lee's Hoagie House Golf Outing
CH East PTA - Project Graduation
Abington Township/Roslyn Parade
The Atlantic Biokinetics of USA
EHTYO Football
Juvenile Diabetes Research Foundation
Hatboro-Horsham Boys' Lacrosse
St. Luke's Home & School Association
Shamrock Girls
Phil-Mont Christian Academy
Jessica's Carnival of Fun
The Ted Lindeman Outreach Fund